Today: Big Junkyard takes our employees and customers health and safety seriously. We are practicing safety guards to limit the spread of bacteria and viruses. If lines are busy, please consider online and mobile ordering for faster service.

1) We offer affordable and timely shipping
2) All customer services that are available in store are also available online & over the phone.
3) If you need to visit us, our storefront is equipped with a special outdoor walk-up customer service station that is also disinfected regularly.

Big Junkyard is considered an essential business under New Jersey State and US Federal Law and will remain open during our normal operating hours.
5/20/20 We offer several ways to place and pick-up orders:

Order & Pay: (Online and mobile ordering is the fastest option at peak times)
1) Click here to order online
2) Mobile – SMS/MMS 732-982-PART
3) Phone Call 732-416-0441
4) Order in person at our store

Receive Order:
a. Free Curbside Pickup – Call when you arrive 732-416-0441
b. Shipping Available
c. Free Commercial Delivery (within 20 miles)
d. Pickup at our store using our new outdoor walk-up customer service station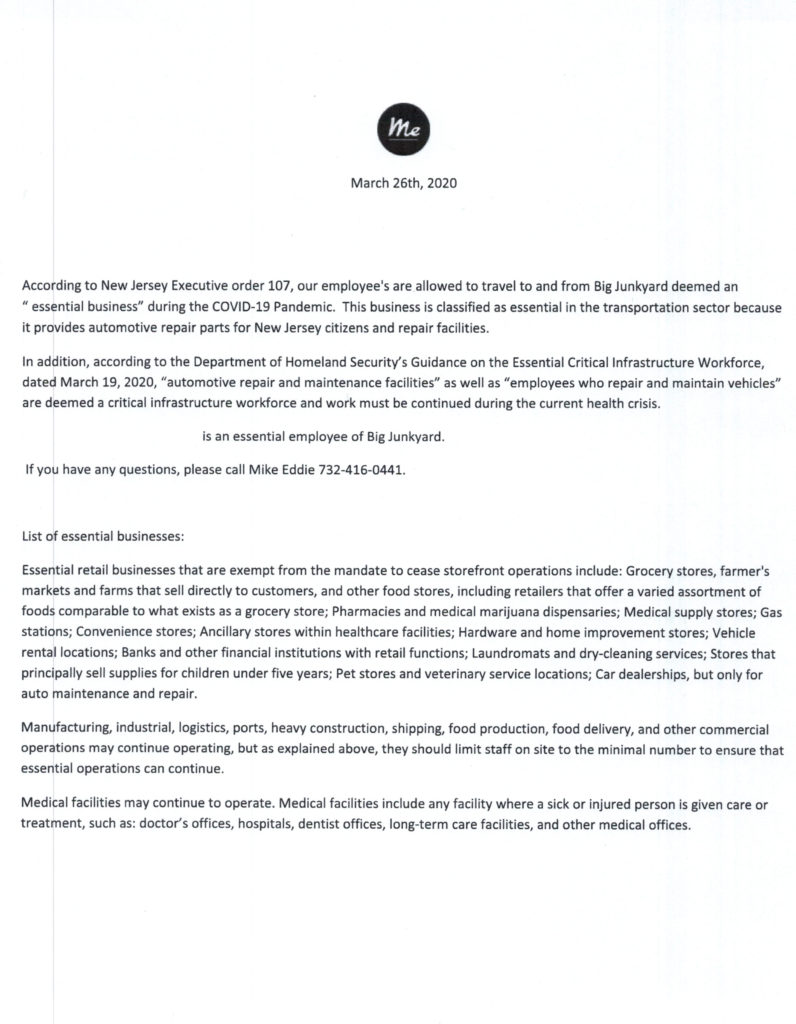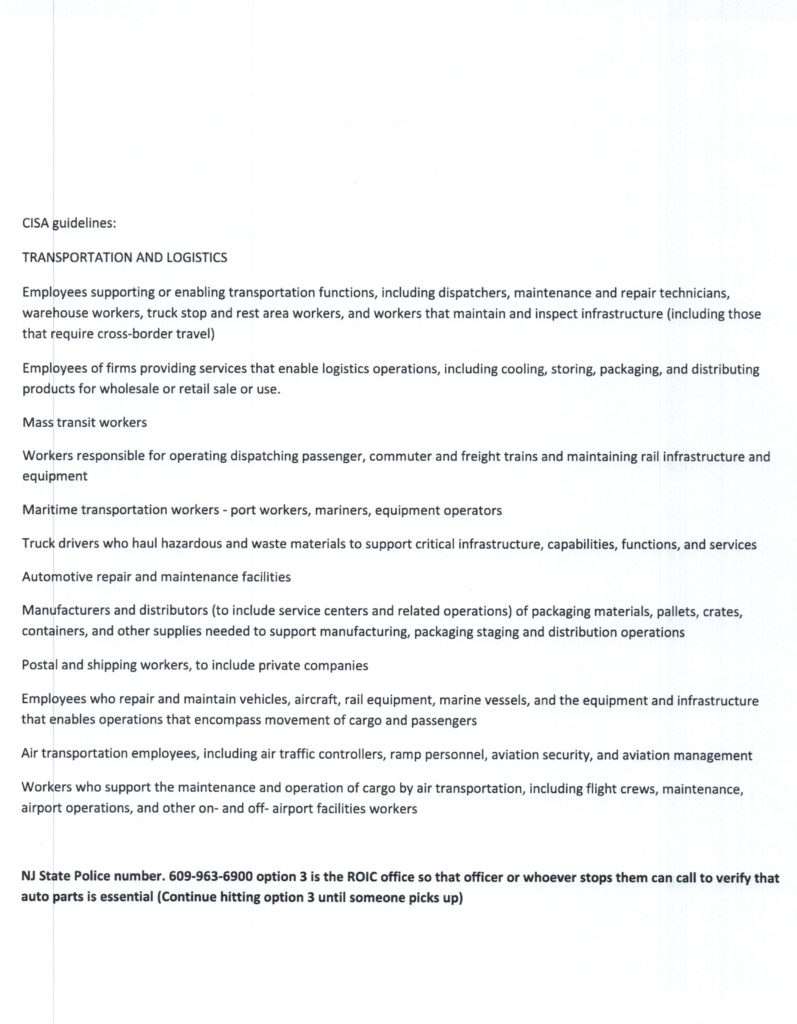 Previous news has been archived.